Crochet geeks
Some
geeks
have been creating
crocheted hyperbolic models
like this: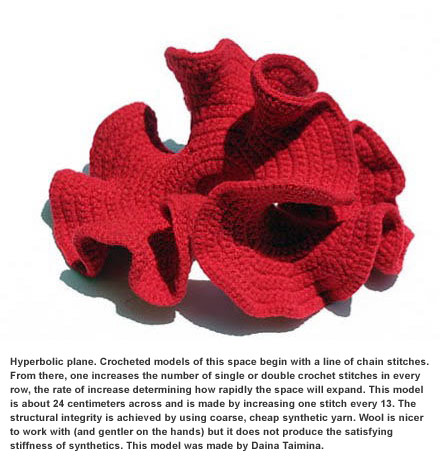 Fascinating as they are, for 3-dimensional
objets d'art
they don't have the commercial appeal, of, say,
this
(note the discreet link here, lest I be accused of poor taste).
Crocheters, take note. The knitting world has given us the knitted
uterus
and the
Boobie Scarf
. But as any fiberartist knows, crochet beats knitting, hands-down, when it comes to structural integrity and freeform shaping. Bring on the crocheted gonads!